In last weeks podcast with Alain Patchong, the founder of the TheOneDayExpert and author of a series of books on Standard Work, I discussed with him the differences and the similarities of TWI and Standard Work. Below is an excerpt from the conversation. The related transcription and podcast can be found here: Making Standard Work Simple.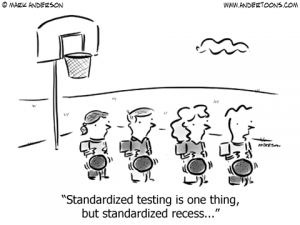 Joe:  I've been discussing training Within Industry a fair amount and Standard Work seems very close to the Job Instruction Program of TWI, especially with the key points that you've mentioned in doing that. Are they similar and maybe what are the differences?
Alain: Joe, this is an excellent question. You remember I said when I started, my approach to implementing Standardized Work was to do it with a set of tools. You capture the current situation using Standardized Work documents or the documents we all know and then from there, you can improve by using those documents and after improving, you're going to go back to do some updating of your initial documents and from that, you have to train people and audit. So training is the key. Training is a part of — a big component of sustaining Standardized Work. And when we talk about training, I don't know a better method to train than TWI. This is the best method to train from what I know.
The fourth book I'm currently writing is about sustaining. So we would be talking about training and auditing, and the part which is decimated to training would be a lot about TWI. My goal is not to make the reader an expert of TWI but just to give some key aspects that should be use to apply the Four Step Method, which is described in the TWI. Now when you look at TWI, there is a document which is called the Job Breakdown Sheet. This Job breakdown document is used to do the training and in this document, you have key points. Now these key points are not exactly the key points that you would find at Standardized Work. Those key points are quite let's say, free to you from the trainer to define. He has to — you don't need to define or to train somebody to something which is quite obvious. Therefore, your key point definition is completely your decision to say, "Okay, this is key, this is key, this is key. Let's do it." So you have the same work in the documents and also in the job breakdown sheet but they're not corresponding to the same thing. So again just for me, to summarize, TWI is important for the training step in the deployment of Standardized Work as a system, so it's one of the tools. At least this is how I use it today and in the Job Breakdown Sheet, the five key points which are used to train people efficiently.
Joe: Which comes first, putting Standard Work in place come before TWI and Job Instruction or does Job Instruction develop the Standard Work?
Alain: Based on my experience and the way I deploy Standardized Work before you train somebody, you should know what you're training about. So knowing what you're training about means that you should be able to define the Standard Work. So you have to start first by defining what the operator should be doing. And what the operator should be doing is then there to supply your TWI part of the Standardized Work. Also go back to the point, to one of my previous arguments, my previous points, you do not have to go down the shop floor and start training people. You also need at the beginning to say, okay guys, okay let's — fix first of all we said that before on the problems that you have around, so what are you doing? Okay, you describe together with people on the shopfloor the way things should be done, and then you improve, and when you improve, it's something new, and this is an opportunity to train. Because if it's new and you're not training people, then okay, you are not sure that it will apply to the shop floor. So the way I do it, the way I apply it, the way I understand it is that training will come after the definition, after describing how work should be done.