Yesterday's post, Top 10 Business901 Podcasts of 2014, was somewhat misleading. I only listed Adam Zak, one time, even though his interview was separated into 2 podcasts. The truth is that both podcast rated in the top 4 and one of them was clearly ahead of all others in viewership.
Related Podcast #1: Secrets on Learning about People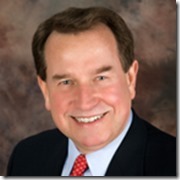 Related Podcast #2: Secrets on Learning about People, Part 2
You can download a PDF transcription or read the content on line at: Learning about People with Adam Zak
Adam Zak is the founder and CEO of Adam Zak Executive Search. He is an accomplished senior executive with more than 25 years of experience spanning the areas of management, consulting, financial and operations management and talent acquisition. He co-authored the book, Simple Excellence: Organizing and Aligning the Management Team in a Lean Transformation

detailing the role of senior management in achieving a successful transformation to organizational excellence.