Next Weeks podcast guest, Dana Sednek Bowler specializes in eLearning, virtual meetings/collaboration, project management, analytics tools & strategies, and leadership facilitation. She puts these skills to work at Interaction Associates as the online learning manager.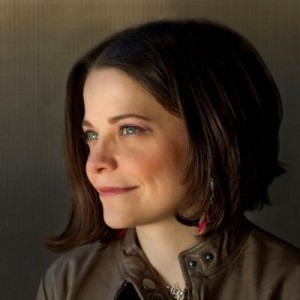 An excerpt from next week's podcast:
Joe: What do you think makes online collaboration difficult, or isn't it? Should it be second nature to us, but I don't think that it is. I think people struggle there a little bit. Why is that?
Dana:  I actually think our own human nature is what tends to make us challenged in the face of online collaboration because we try to apply the same principles of how you do it face-to-face in an online environment. We try so hard to be like, "Whoa, this is what I would do if everybody was in a conference room together, so let's replicate that when we do it online." We forget that there's all of these really great tools and techniques that you can use in an online environment that you don't actually have available to you in the face-to-face world, so you miss out on that opportunity to be able to have a collective conversation with 125 people, all at the same time.
That's available and doable in an online space, but you can never get that done in a face-to-face space unless you've got four hours to kill, right? I think that's the challenge, because we don't know what we don't know, and we forget that there's all of these other tools out there that can helps, kind of, leverage this next generation way of working with one another.
Joe: Could you give me a couple of examples of those tools?
Dana: One that I just mentioned is all about the chat. Being able to frame a question that everybody can answer and respond to. I love to use focused question on top of a chat to get everybody's answers or responses coming.
Then I like to use a third tool at the same time, like a virtual whiteboard where I can collect or start to throw up onto the virtual whiteboard wall some of the themes that I am seeing throughout the chat that's coming in. All of a sudden, I've gotten everybody's voice heard. Everybody has the ability to type in something, and then I'm able to pack up all of the comments or insights into some key themes that I'm hearing in a meeting, for example. Then I look at the whiteboard and I see – OK, so it looks like we've got three or four themes that are running throughout this conversation.
Once we do that, then we can use another tool like, either a poll or a pointer tool to say – OK, now let's prioritize. Now that we've got these three themes that are important to us, or these five themes that are important to us; now let's vote. Which one do you feel is the most important or relevant to the work we're doing today. So, then you crowd source this ability to prioritize the focus for the meeting, and you're getting feedback on where the energy in the room is, or where the energy of the content is located – and that's really helpful. It is to say that there's a whole lot of tools out there, but it's more important to know how to use the tools to get at what it is that you want to achieve with your meetings.
Lean Engagement Team (More Info): The ability to share and create knowledge with your customer is the strongest marketing tool possible.
Lean Sales and Marketing: Learn about using CAP-Do