John Goodman's new book, Customer Experience 3.0: High-Profit Strategies in the Age of Techno Service takes John's Customer Service expertise and puts it into a digital context.  John has managed more than 1,000 separate customer service studies, including the White House sponsored evaluation of complaint handling practices in government and business and studies of word of mouth and the bottom-line impact of consumer education sponsored by Coca-Cola USA.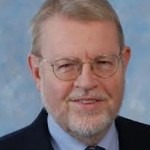 John has taught service quality and service re-engineering courses at Wharton Business School's executive education program.  He has appeared on "Good Morning America", the ABC Evening News, The Discovery Channel, National Public Radio and as a panelist on the PBS show, "The Editors."John is the Vice Chairman of Customer Care Measurement and Consulting (CCMC).
Last week, I posted the first part of the podcast, What do Customers Buy: Experience or Product? This is Part 2 of 2.
Lean Sales and Marketing: Learn about using CAP-Do
Special Marketing with Lean Book and Program offers on Facebook
Podcast: Play in new window | Download