At an afternoon Breakout Session of the Lean People Development Summit, held September 11-12, will be facilitated by Colin Rusel.  The Summit draws professionals from HR, continuous improvement, and leadership to explore how best to design job roles aimed at improvement, build problem solving skills, define process improvement competencies, and develop leaders at all levels of the organization. This summit was formally known as the Lean HR Summit and has been offered for six years. For more information visit: http://leanpeopledevelopment.com/.
A discussion about how people are the biggest asset of the Aluminum Trailer Company will take place. As a company, they have identified root causes to gaps that exist, implemented countermeasures, set goals and established metrics to measure to track our progress.  However, all of this is dependent on the people at ATC. Their success depends on flexible, effective, capable leaders and teams. They have identified gaps between capabilities of leaders and teams and work expectations needed to meet them.  Growing leaders and teams is therefore where our people development energy has been directed in 2017. Come learn from the failures and successes we experienced this year. In the breakout, Colin will feature:
How the ATC Lifetime Employee Roadmap (LER) is changing the way we work with people.
How lean leader development works with the Lean Management System (LMS) at ATC.
How ATC is working to equip leaders so they can create flexible efficient teams that can sustain the gains we are making.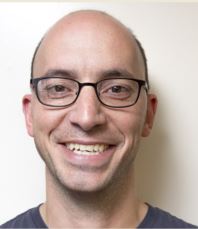 Colin Rusel joined Aluminum Trailer Company (ATC) in 2015 in the then newly established role of Director of People Development.  Since that time, he has been observing, learning and working with leaders and teams to identify gaps and build tools and systems that leaders, teams and individuals at ATC can use to get better at what we do.  His work in 2017 is focused on ATC's need to develop highly capable lean leaders. Colin has a bachelor's degree from Goshen College and lives with his wife and two sons in Goshen, IN.
Lean People Development is part of Lean Leadership Week that starts with the 2-day Lean People Development Summit and ends with the 2-day Lean Accounting & Management Summit. Between the 2 events is a unique offering of workshops applicable to both sets of attendees. Join executives and their teams from around the globe and explore best practices as it relates to developing people and managing the business of the lean enterprise. Lean Leadership Week takes place September 11-15, 2017 in the charming Southern city of Savannah, GA!
About: Lean Frontiers hosts leading-edge, intensely-focused learning events for the lean community. These events take the form of Large Summits, hands-on workshops, and online learning opportunities. A unique mix of thought leaders and practitioners present, and facilitate in a variety of learning formats at each event. Everything they do is focused on involving everyone in lean thinking and giving them the skills to sustain it.  Founded in 2004 by Jim Huntzinger and with business partner Dwayne Butcher, Lean Frontiers has grown considerably offering lean events in the United States, Europe and Asia Pacific. For more information on Lean Frontiers, visit www.leanfrontiers.com.