According to biz-life strategist TEDx speaker Cortney McDermott, and new author of the book, Change starts within you, now is the perfect time to master your to-do list. "There's something about the instant gratification of checking off or, even better, drawing a thick line through a 'to-do,'" says McDermott, author of Change Starts Within You. "But it's not about chasing gold star after gold star. There is a secret thought-process to mastering your to-do list…in a way that's sustainable." McDermott discusses: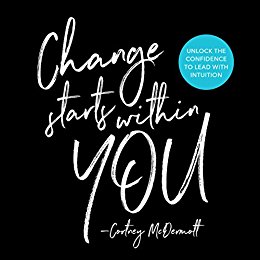 Why spreading out the list is key: Learn to limit your list to what must get done that day
Her go-to guide for quickly and easily organizing your long-term plans
The added benefits of mastering your "to-do" list: Fulfillment, Presence, and Flow
How being more strategic about you daily list can help you fully connect with others
A perfect read to get ready for the New Year.