Senior leadership often uses the budgeting process to try to squeeze costs out of your organization. As a result, the budgeting process at most organizations has become one of the most painful to endure. Yet if you were to evaluate your current budgeting process, do you find that it is full of the kind of waste that your lean principles are trying to overcome? Are you ready for finance to embrace lean principles rather than blocking them? If your answer is yes, this workshop is for you.
A half-day workshop on September 13th after the Lean People Development Summit, September 11-12, Steve Player and Mike DeLuca will facilitate a session on Eliminating Budget Waste to Become Future Ready. The Summit draws professionals from HR, continuous improvement, and leadership to explore how best to design job roles aimed at improvement, build problem-solving skills, define process improvement competencies, and develop leaders at all levels of the organization. This summit was formally known as the Lean HR Summit and has been offered for six years. For more information visit: http://www.leanfrontiers.com/lean-leadership-week/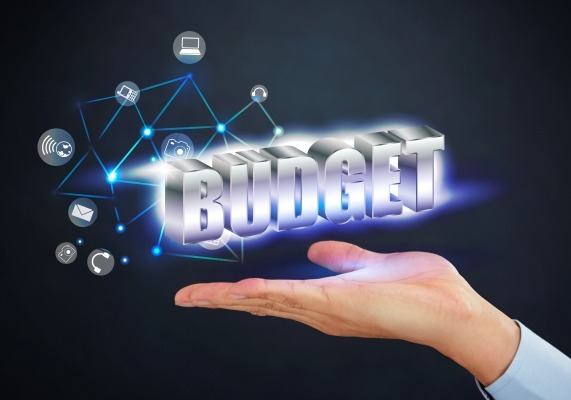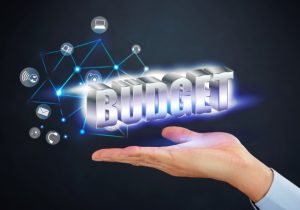 Rather than help their organizations become lean, many finance organizations are unknowingly blocking those efforts. This workshop shows you how to become a driver that enables better performance.
Learning Objectives:
how to identify the pain and dissatisfaction with your current budgeting process.
how the 12 Beyond Budgeting principles provide more effective ways to adapt to change.
both paths to implementation Beyond Budgeting – the revolutionary and the evolutionary.
how to get started by quickly implementing a rolling forecast to immediately improve visibility.
from case studies of those who have already successfully made these changes.
how to make a case for change that can guide your organization to success.
Steve Player is the founder Live Future Ready – a member-based community of practice that implements more effective ways to plan and control operations. These approaches focus on creating lean, agile organizations that consistently deliver above average performance. In addition to speaking and training, Steve works directly with member companies to implement advanced approaches to continuous planning and performance management.
He is the co-author (with Steve Morlidge) of Future Ready: How to Master Business Forecasting and co-author (with Jeremy Hope) of Beyond Performance Management as well as five other books. He regularly interviews CFOs from leading organizations on innovative finance and planning processes as part of the website CFOThoughtLeaders.com.  Steve's work in helping companies implement rolling forecasts and move Beyond Budgeting has been featured in CFO Magazine, the AICPA's Journal of Accountancy, Entrepreneur, Financial Times, and numerous other publications. Steve has over 30 years' experience with improving customer profitability, strategic cost analysis, performance management and implementing strategic planning processes. He is also the Managing Director of Beyond EPS Advisors, a Business consulting firm, and founder of ABM SMART.
Mike DeLuca 25 years of experience include over 15 years of leadership experience in the corporate environment and over 10 years of experience bringing Lean principles to life in department and organizational processes and culture. Prior to starting his consulting practice, Mike served as Executive Director of Finance at Group Health in Seattle, where he led the Lean transformation of his own department, evolved the role of Finance to meet the changing needs of a Lean organization, and co-led the Lean transformation of the budgeting process across the enterprise.
In his consulting practice, Mike has worked with companies on lean strategic planning and deployment, value stream mapping and improvement, and cross-functional process improvement in finance and operational areas such as revenue cycle and supply chain. In partnership with clients, he has developed driver-based forecasting models and continuous adaptive financial planning processes, taught and coached daily improvement methods, root cause analysis, and visual management. Mike is on the faculty of Catalysis focusing on Lean Finance, and serves as the Healthcare Program Director for the Beyond Budgeting Round Table. He holds a Master of Science in Finance from Seattle University and is a Fellow of the Healthcare Financial Management Association.
This workshop is run in affiliation with the Lean Leadership Week, which includes the Lean People Development Summit and Lean Accounting/Management Summit. You are not required to attend the Summit to participate in this workshop. Simply select only the workshop, and not the Summit, when registering. You can find out more and review other workshops at http://www.leanfrontiers.com/workshops/.
Lean People Development is part of Lean Leadership Week that starts with the 2-day Lean People Development Summit and ends with the 2-day Lean Accounting & Management Summit. Between the 2 events is a unique offering of workshops applicable to both sets of attendees. Join executives and their teams from around the globe and explore best practices as it relates to developing people and managing the business of the lean enterprise. Lean Leadership Week takes place September 11-15, 2017 in the charming Southern city of Savannah, GA!
About: Lean Frontiers hosts leading-edge, intensely-focused learning events for the lean community. These events take the form of Large Summits, hands-on workshops, and online learning opportunities. A unique mix of thought leaders and practitioners present, and facilitate in a variety of learning formats at each event. Everything they do is focused on involving everyone in lean thinking and giving them the skills to sustain it.  Founded in 2004 by Jim Huntzinger and with business partner Dwayne Butcher, Lean Frontiers has grown considerably offering lean events in the United States, Europe, and Asia Pacific. For more information on Lean Frontiers, visit www.leanfrontiers.com.