One of the things that most successful organizations have are highly skilled people in their workforce. In fact, the really good companies have so many that many of them leave and start their own businesses.  So did you ever stop and think how the other guy was doing that? Sure, they pay them more, however, more than likely at some point in time they were not. How do you get that talent?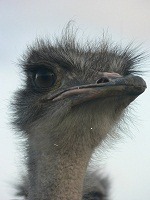 Hire it! – You might think that is cheating a little but heck it is. If you can afford it and you need it, there is nothing like playing George Steinbrenner and throwing some money at it. However, it  may keep you at the top but not always are you winning championships.
Nurture it – This is the opposite of #1 but it is the most effective way. It just takes time. Providing a lifetime learning experience rather than just a job will benefit your organization thorough out the years.  Since I started with baseball, I might as well stay there, build a good farm system.
Provide Mentors – Good Managers (Baseball) that will work and provide leadership rather than just telling and correcting what someone is doing. Explaining the process and why that needs to be done that way creates learning experiences, and sometimes for the mentor more so than the student. If you explain why they should be doing something, why are they doing it?
Social Media –  I think one of the greatest strengths of the Internet  is the explosion of knowledge that is taking place. Exposing your organization to it can only increase that wealth of knowledge inside your company, sure you are going to make some mistakes along the way but I think what you can learn from the web is tremendous.
Create Learning Opportunities – There are so many training opportunities that exist today and much of it is free or very cost effective, take advantage of it and encourage your people. Develop a a learning culture in your organization. Let people try unique and different experiences. Without a doubt the best learning experience I ever had on evaluating situations and processes was a simple art class on "How to Draw". It is amazing what it taught me to observe and see!
Interactive Web training –  It is becoming very advanced and the ability to learn on your own time and rate is quite effective and even attractive. Especially, specific industry type webinars that allow someone to learn and master the subject matter before or during an event. This can assist in making the event more successful and productive.
Create Flow in the workplace – you might think this is a tired out term but when people understand what is required of them and the right material or other aides are there, work gets done. It is the constant interruption that will kill enthusiasm quicker than anything.
Know what is right and what is wrong? Practice alone does not make you better but "Perfect " practice will. We cannot practice and improve ourselves unless we are practicing the right thing.
What are some of your ideas to develop TALENT?