If you can't wait for my webinar in a week, I have enclosed a 10-item list on how I would start marketing a Lean Six Sigma Consultant or for that matter an organization.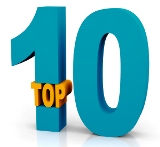 Get all the material you have and a list of all your listings and advertising you are running. When I do this step
Review your measurements on what is working and what is not, if you have them. If you don't know, stop doing it!
Review how your product helps your customer and all the material you have to support that. So, simply stated, what does your product do? How does it help your customer? How does it save your customer money? And what marketing materials do you have that supports all that?
Create a list we can interview that makes up your buyer, present, past and NEVER. Oh, yes, interview them. This is normally a huge stumbling block. People time and time again want to build their marketing strategies and tactics within their own four walls. Marketing is about customer communication. So if you're going to build a plan to do that, you must start at the very beginning, communicating with them. And it is important to get a complete mix, including the ones that don't buy.
Separate products/services into existing sales channels and map customer buying process. Take a look at this e-book that I produced on the subject for details.
Use existing if applicable; create new media around step 5 to include print, media, internet and sales processes. It is about the connection.
Creating a content marketing strategy based on your customers buying process and need. I believe content marketing is what really works these days and without it is very hard to differentiate yourself.
Create conversation officer position to support material and manage communications. One of my favorite subjects, watch this video.
Make a significant web presence through social media and communication channels with stakeholders. Create local presence, online and off-line. A significant Web Presence:
Do it! Yes, it can be that simple. However, a word of warning as much as we talk about the Internet and web presence, work is done through off-line interaction. Do not mistake the web as anything more than a tool seldom being the beginning and/or the end. By the way, have fun doing it!
The basis of this article was derived from a post by David Meerman Scott.