The Dynamic, Collaborative Management Model That Saved a U.S. Manufacturing City
SECOND SHIFT: The Inside Story of the Keep GM Movement (McGraw-Hill; August 2016; HC, $30.00;) details the complexities of an automotive industry rapidly transforming due to external economic and market forces; a community reliant upon a local manufacturing facility scheduled to be added to a long list of plant shutdowns; a variety of factions and personalities at odds with the City of Lansing; and a Mayor committed to persuading GM to reverse course on its decision. To convince GM to stay, then- Lansing Mayor David Hollister rallied together an unlikely "Blue Ribbon Committee" of government, business, labor, education, and community leaders, whose collective efforts resulted in GM not only staying put in Lansing but investing over two billion dollars in three new plants and operations.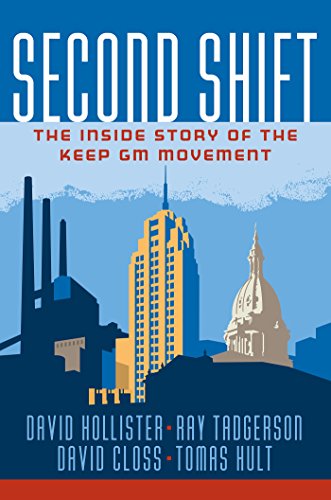 My guest was David Hollister, who served as the mayor of Lansing, Michigan from 1993 to 2003 until he became Director of the Michigan Department of Labor and Economic Growth under then Michigan Governor Jennifer Granholm's administration. During Hollister's tenure as mayor, he was instrumental in convincing General Motors Corporation to stay and to build the Grand River Assembly Plant in Lansing and to build a new plant in the region to replace the Lansing Car Assembly Plant which dated back to 1903.
I will say that I had mixed emotions about having the podcast, mostly because I was unsure that I would read the book about an event from twenty-years ago. However, after much procrastination, I started the book, one weekend and did not put it down. The story reminds me of a modern day Scenario Planning type approach introduced by Royal Dutch Shell in the seventies by Pierre Wack. The Second Shift Model provides a great blueprint mixed with an inspiring story. If your community is looking on how and what to do or even for a business about to lose a key customer this is a book worth having. Enjoy it first, practice it second.
Book: SECOND SHIFT: The Inside Story of the Keep GM Movement