Larry Rubrich of WCM Associates LLC has over 35 years of experience in engineering and manufacturing in the automotive, industrial, and consumer product areas. He has held the positions of product engineering, chief product engineer, product manager, customer service manager, area manufacturing manager, continuous improvement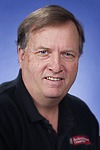 manager, and plant manager with fortune 100 corporations. Larry spent time in Japan studying Japanese management and manufacturing techniques working directly with top-level Japanese consulting group hired by a U.S. company to implement the Toyota Production System (TPS) in its plants.
Larry recently authored a new book, An Introduction to Lean Construction and has authored or co-authored several others. The one I am most familiar with is Policy Deployment & Lean Implementation Planning: 10 Step Roadmap to Successful Policy Deployment Using Lean as a System. Larry's books are typically (cannot speak for all of them) spiral-bound lay them out on the workbench and full of work site pictures, templates and how to material.  Practical as his books are, it seems odd that I chose Lean Culture Change as the excerpt from the podcast. But even at that, Larry describes culture change in a practical way.
Larry is my guest on the podcast this week discussing Lean Construction.
Joe:  You talk again about changing culture. In any organization, it's really tough. You just don't wave a wand and change culture or make an edict that we're changing culture today. Can you tell me how to do it, a short synopsis of it?
Larry: This is really a great question. The difficulty for most organizations, whether you're talking about manufacturing, health care, or construction and service, is nobody's focused on culture. They let the culture develop on its own, unguided, and then they wonder why they have people in their organization with bad attitudes that don't care about the organization. So ultimately, where you have to start with culture is you got to start with an understanding that organizational culture is a learned process and it's developed by the organization in response to the working environment established by the organization's leadership and management team. So what you have for culture is based on the reaction of everybody to the environment that's been created by the leadership team.

If you're going to change that culture and most organizations require culture change to support Lean, you have to do this in a couple steps. Ultimately, culture change takes a long time, but you can get it started by doing two things.

First, about the leadership team creating a values and behavioral expectation statement, a little pocket card that says, "This is how we will operate. These are our behavioral expectations, not only for the leadership team but for everybody in the organization."

So creating these value statements and then, essentially, instituting them and enforcing them within the organization becomes a powerful part of getting that culture change. Obviously and ultimately, the leadership team has to be willing to follow those 100 percent.

So creating the values and behavioral expectations are the start of it. Now, for construction organizations, this can be a difficult flip because many construction organizations already have value statements. But they're not being followed, and ultimately, they're meaningless. So we have to reinstitute them in some cases and give them some teeth.

When I say, "give them some teeth," ultimately, for organizations that really change ??a reference: one organization, the leadership team agreed that you get two violations of the value statement, and you're out of a job; you're going to be terminated. So that can reinforce what needs to be done.

Once, you've created the values and behavioral expectations statements and we've got that within the organization, next you have to integrate the values and the Lean activities into associate performance evaluations, promotion opportunities, hiring, merit increases, bonus activity, and new?employee training. All have to be integrated with what you're looking for from a Lean standpoint and your goals with Lean and also the value statements.

The first time in the organization that somebody gets promoted or rewarded and they're not a 100 percent supporter of Lean activities or they're a violator of the value statement; your culture change is done. So those are very important activities to get started, and then all of that has to be followed up with communication, empowerment, and the teamwork part of creating a Lean culture.