A half-day day workshop on September 13th after the Lean People Development Summit, held September 11-12, Jean Cunningham will facilitate a session on Continuous Improvement Huddles and Metrics. The Summit draws professionals from HR, continuous improvement, and leadership to explore how best to design job roles aimed at improvement, build problem-solving skills, define process improvement competencies, and develop leaders at all levels of the organization. This summit was formally known as the Lean HR Summit and has been offered for six years. For more information visit: http://www.leanfrontiers.com/lean-leadership-week/
"Huddles," "managing for daily improvement" or "metric boards." Whatever you call it at your company, it is one of the three fundamental elements used to create continuous improvement with respect for people during your lean transformation. In this half day workshop, you will develop a CI huddle board, standard work, a script, and tips for success.  This workshop is for anyone who has an interest in the topic from neophyte to lean guru!
Learning Objectives:
The importance of time and space for team based CI
Building huddle standard work and script
The role of a leader in a huddle
Tips for success
About the Facilitator: As president of Jean Cunningham Consulting, Jean provides strategic lean guidance, management training, workshops, and kaizen events to an array of clients. Her goal is to enable clients to tightly integrate their business functions (Lean Business Management, The Lean Office) with lean operations, reduce waste, and maximize customer and product focus. In addition to her extensive consulting schedule, Jean speaks at lean conferences and teaches Lean Accounting for the Ohio State University Master of Business Operational Excellence program.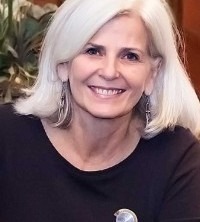 Jean is the co-author of two books awarded the Shingo Prize for Research: Real Numbers: Management Accounting in a Lean Organization, an essential text for learning Lean Accounting, and Easier, Simpler, Faster: Systems Strategy for Lean IT, a book on the practical application of Lean IT.
Jean is widely recognized for her pioneering work in Lean Accounting, IT, HR and other non-production functions. She is an original thought leader for The Lean Accounting Summit and The Lean HR Summit. Jean is a board member of the Lean Enterprise Institute and the Lean Education Advancement Foundation. She formerly was the voluntary CFO of the Association of Manufacturing Excellence.
For over 15 years, Jean was the CFO and VP of Company Services at Lantech, LLC and Marshfield Door Systems, Inc.  It was during these tenures that she developed her lean acumen, driving lean from the manufacturing floor into the business management functions to include finance, information systems, human resources, telecommunications, and others. Jean was a visionary in broadening the lean journey to establish a continuous improvement culture and one of the first true lean enterprises. Earlier, Jean was in finance at Digital Equipment Corporation and Westinghouse, holding a number of senior controllership and treasury positions. Jean has a BS in Accounting from Indiana University and an MBA from Northeastern University's Executive Program.
This workshop is run in affiliation with the Lean Leadership Week, which includes the Lean People Development Summit and Lean Accounting/Management Summit. You are not required to attend the Summit to participate in this workshop. Simply select only the workshop, and not the Summit, when registering. You can find out more and review other workshops at http://www.leanfrontiers.com/workshops/.
Lean People Development is part of Lean Leadership Week that starts with the 2-day Lean People Development Summit and ends with the 2-day Lean Accounting & Management Summit. Between the 2 events is a unique offering of workshops applicable to both sets of attendees. Join executives and their teams from around the globe and explore best practices as it relates to developing people and managing the business of the lean enterprise. Lean Leadership Week takes place September 11-15, 2017 in the charming Southern city of Savannah, GA!
About: Lean Frontiers hosts leading-edge, intensely-focused learning events for the lean community. These events take the form of Large Summits, hands-on workshops, and online learning opportunities. A unique mix of thought leaders and practitioners present, and facilitate in a variety of learning formats at each event. Everything they do is focused on involving everyone in lean thinking and giving them the skills to sustain it.  Founded in 2004 by Jim Huntzinger and with business partner Dwayne Butcher, Lean Frontiers has grown considerably offering lean events in the United States, Europe, and Asia Pacific. For more information on Lean Frontiers, visit www.leanfrontiers.com.