Adding Customer Value in Development at Xerox
By
This Business901 Podcast featured Patrick Waara talking about Xerox's use of Agile techniques. Pat has been with Xerox for nearly 25 years teaching Lean, Six Sigma, and Agile techniques to Xerox's software development community improving their software development capability. Our conversation originally was designed to discuss swarming and Lean problem solving. However we ventured off into the subject of how Lean, Six Sigma and Agile all work under the same umbrella. If you are regular listener or reader of this blog, you will see the humor in his answer: "It's all about the Value Flow for the Customer."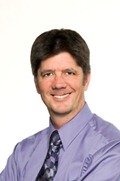 Our conversations started based on this recent news release from Xerox:
2010 swarming in action:

Recently, Xerox leveraged the Agile Scrum process – a light-weight project management system – during the development of the WorkCentre® 7545 and WorkCentre 7556, which were announced today (release below). By hosting live, frequent discussions on progress and priorities, the WorkCentre team was able to:

Identify and obtain all resources necessary to launch the product on time.
Balance the workload of team members who were juggling other projects.
Enable problem solving success in a team of people who had never worked together before.Whether you call it swarming or Agile, real-time collaboration may become more sophisticated by 2020, but it's already happening today and building competitive advantages for companies that can harness its power. I'd be happy to arrange a briefing for you with a Xerox Lean Six Sigma executive to discuss how through Agile methods companies can benefit from the "swarming" technique of problem solving. Please let me know if you're interested.
Pat has both a BS and an MS in computer science from Michigan Technological University.  He has held a variety of jobs at Xerox including developing user interface systems for Xerox's DocuTech and Systems Architect for Xerox's iGen3, all dealing with software development and systems.
Related Posts:
Kanban at Xerox Corporation
Need a primer on Lean Six Sigma?
Xerox Operational Excellence Program
Xerox drives Agile Processes thru Lean Six Sigma
Agile, Scrum, Kanban, or is it just a Marketing Funnel?
Why Lean Marketing? Because it is the Future of Marketing