This year at the Lean People Development Summit, we emphasize creating a more diversity in our presenters and participants We believe by doing this that it creates a better and broader base for learning.
A few examples:
A mixture of presentations, workshop sessions, and panel discussions.
We have more female presenters than male for the first time.
5 to 1 ratio of practitioners to consultants attending.
4 to 1 ratio of HR practitioners to everyone else.
How important are these items to you? Do you feel that this type of atmosphere allows you to gather a broader perspective? Do you want to be challenged this way?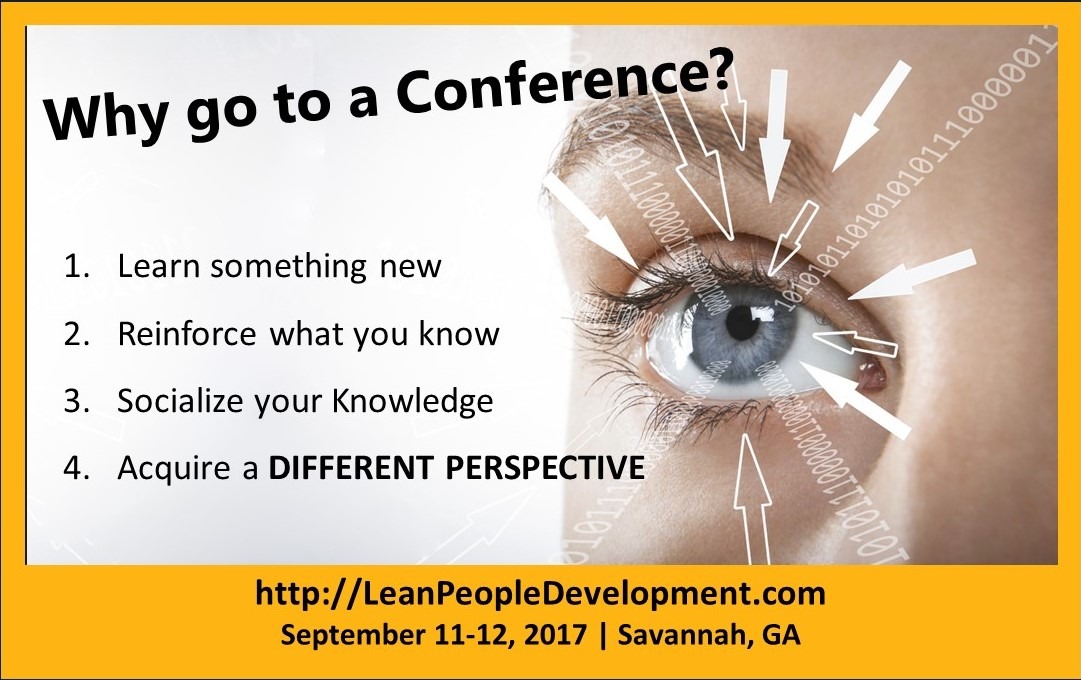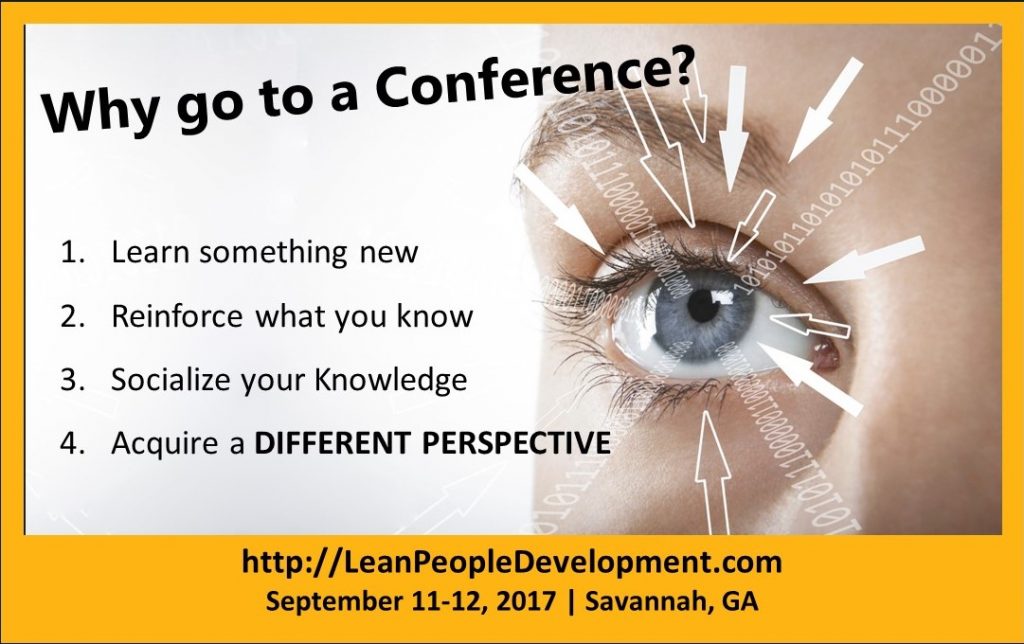 The Lean People Development Summit will be held on September 11th in Savannah, GA. We are still accepting registrations. Come join us!
About: Lean People Development is part of Lean Leadership Week that starts with the 2-day Lean People Development Summit and ends with the 2-day Lean Accounting & Management Summit. Between the 2 events is a unique offering of workshops applicable to both sets of attendees. Join executives and their teams from around the globe and explore best practices as it relates to developing people and managing the business of the lean enterprise. Lean Leadership Week takes place September 11-15, 2017 in the charming Southern city of Savannah, GA!