Bob Sproull was my guest on the Business901 podcast. Bob is an experienced manufacturing executive with a distinguished track record of achieving improvement goals in Manufacturing, MRO, Quality, Product Development, and Engineering. His experience base ranges from low-volume custom products (truck bodies) to process industries (tires) to service industries (Maintenance, Repair and Overhaul). He is a nationally known speaker and author on problem-solving and statistical techniques, as well as his latest book on implementing an integrated Lean, Six Sigma and the Theory of Constraints.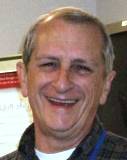 Our discussion centered around The Ultimate Improvement Cycle: Maximizing Profits through the Integration of Lean, Six Sigma, and the Theory of Constraints show you how to draw the best from Lean and Six Sigma by employing principles drawn from the Theory of Constraints. This approach will ensure that your effort is focused in the right place, at the right time, using the right tools, and the right amount of resources. This multi-pronged approach addresses cost accounting, variation, waste, and performance measurements. But most importantly, it focuses your organization on the right areas to optimize.
I enjoyed many of his thoughts, especially on Value Stream Mapping and his description of focusing on the matter at hand, the constraint.
Related Blog Posts:
Theory of Constraints + Lean + Six Sigma = Ultimate Improvement Cycle
Improve throughput, cut your customers in half!
TLS – Theory of Constraints, Lean, Six Sigma Integration