This weeks Business901 podcast, featured Karen Martin the co-author of  The Kaizen Event Planner: Achieving Rapid Improvement in Office, Service and Technical Environments
. Karen shared so much new information that I have split the podcast in 3 parts of 20 minutes each. These podcasts are a wealth of information on Kaizen Events and a great companion to her book. A lot of "How to" was explained. We even discussed, how to pick the right people.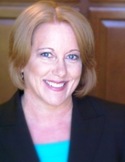 Karen Martin provides Lean transformation support to organizations of all types, with particular expertise transforming office, service, government, knowledge work and creative environments. Her broad understanding of operations design and business management stems from her experience building the operational infrastructure for several start-up operations with annual growth that ranged from 50-100%.  Her expertise also includes a keen understanding of customer value, which she honed while serving in sales and marketing roles, and legal and regulatory issues, which she developed while working in highly regulated and litigious environments.
As a consultant, Karen is known for her keen diagnostic skills and rapid results-focused approach to meeting client needs.  A skilled change agent, Karen builds energy within work teams by helping them focus an organization's key performance goals – faster delivery of higher quality products and services at lower cost – while simultaneously boosting workforce morale.  Clients also give Karen high marks for helping them create continuous improvement cultures and support systems so they may become self-sustaining as quickly as possible.
Karen's Website: http://ksmartin.com
Related Posts:
Are you running numerous Kaizen Events, should you be?
A Kaizen Event is one of the most popular ways to rapidly improve a process and make the gains stick. Or is it?