Jump start your 2015 business planning. Russell Martin & Associates has created The Focused Performance Bundle. The package includes everything you need to facilitate the planning sessions with your team.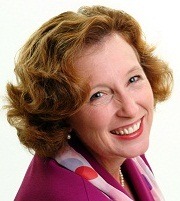 Once you know where you want to go and where you don't want to go in 2015, start brainstorming initiatives that will take you there.  It's likely that each of these initiatives will generate multiple projects.  How do you pick which projects to do?  How do you prioritize the work over all four quarters of 2015 without adding so much project work that it's impossible to focus on any of it?  Prioritization allows you to pick the projects you can charter utilizing a project sponsor and project manager who drive a project schedule for accountability.
Type Biz901 in the Promo Code at Checkout
See What You Get (Ltd Time Offer).
Lou Russell is the CEO of Russell Martin & Associates and L+earn, an executive consultant, speaker, and author whose passion is to create growth in companies by guiding the growth of their people. In her speaking, training, and writing, Lou draws on 30 years of experience helping organizations achieve their full potential. She is committed to inspiring improvement in all three sides of what she has dubbed the Optimization Triangle: leadership, project management, and individual learning.
Lou was a great guest and I am sure you will enjoy the podcast.
Lean Sales and Marketing: Learn about using CAP-Do
Special Marketing with Lean Book and Program offers on Facebook
Podcast: Play in new window | Download