This week's podcast is with Dean Bliss, a Lean Healthcare Coach for the Iowa Healthcare Collaborative and a board member of the Iowa Lean Consortium. He assists healthcare organizations in learning and applying continuous improvement activities and philosophy. He is an original member of the IHC's Lean workgroup, which has conducted statewide Lean healthcare conferences and Lean learning opportunities since 2005.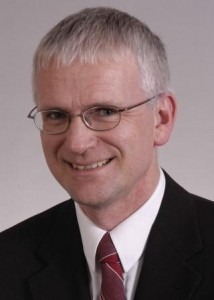 Dean joined IHC in August 2011, after 6 years working in healthcare in various Lean consultant roles and 25 years at Rockwell Collins, an aerospace and communications electronics company. In addition to his Lean and healthcare knowledge, Dean has gained experience in areas including Finance, Human Resources, Information Technology, and Facilities management. Dean has spoken at numerous Lean conferences and seminars throughout the country.
Our podcast was not limited to healthcare. We spent a good portion of the time discussing the Iowa Lean Consortium. Dean was very open as we discussed what it takes to create and sustain these initiatives. A short written excerpt is available at  Is Iowa the Hotbed of Lean?
Download Podcast: Click and choose options: Download this episode
or go to the Business901 iTunes Store.
If you are looking for a starting point for Lean in Service Design, consider purchasing the Marketing with Lean Book Series and receiving access to the online Lean Service Design Training at no additional charge.