Manufacturer Marketing Guide has been discontinued and replaced with the Lean Marketing Principles which can be obtained by signing up for our newsletter. It is designed for the Equipment Manufacturer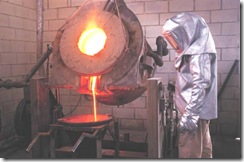 and is based on the principles of Lean. Dager is well versed in these principles selling and marketing within the manufacturing industry for over 30 years.
Dager has been working with contractors and process-equipment manufacturers for over 30-years. His marketing strategies and principles have worked for many companies.