At the Lean People Development Summit hosted by Lean Frontiers in Savannah, GA
A morning Breakout Session of the Lean People Development Summit, held September 11-12, will be facilitated by Jim Luckman.  The Summit draws professionals from HR, continuous improvement, and leadership to explore how best to design job roles aimed at improvement, build problem-solving skills, define process improvement competencies, and develop leaders at all levels of the organization. This summit was formally known as the Lean HR Summit and has been offered for six years. For more information visit: http://leanpeopledevelopment.com/.
I have attended Jim's workshops before and they are outstanding. I will also note that his experience in software and product development is legendary with the people that have worked with him and have yet to have a conversation with any of his past customers that his name comes up without prodding, attributing his work. I am not sure that a customer satisfaction score goes high enough to describe what he has accomplished with his customer base.
Jim Luckman has had the unique experience of leading three separate lean transformations, as a Plant Manager, as a Director of a Research and Development Center, and as a CEO of a small start-up company. During the podcast, we discussed Value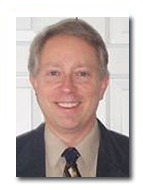 Stream Mapping and delved into Value Stream Concepts as they applied to Lean and Agile Software Development. I found it interesting his take on the "Newer" Lean concepts and how they are viewed by a more traditional practitioner.  
Previous Podcast with Jim is located at bottom of post.
Original Podcast Post: Applying Value Stream Concepts
Transcription of Podcast: Value Stream Mapping with Jim Luckman
Many organizations look for large training programs to develop their employees for lean transformation.  Training is not the solution needed.  What is needed is to create space for the workers to fix problems with their processes, real time. They need to run experiments, fix problems, and do the work at the same time. The leaders and managers need to learn new skills real time as well. The must learn how to interact with their employees with the mindset that both are learning new skills together. How to initiate this co-learning process is the challenge of development for Lean. This session will feature:
How to deploy the right problem to the right person at the right time
How to create a safe space for learning to take place
How to understand the process of effective problem solving
How to learn the needed skills to create a culture of problem solvers
Jim Luckman has had the unique experience of leading three separate lean transformations, as a Plant Manager, as a Director of a Research and Development Center, and as a CEO of a small start-up company. Jim is the Past President and CEO of iPower Technologies, a company serving the distributed generation market of electrical power. Luckman has worked in the auto industry for 34 years working at Delphi Automotive (formerly part of General Motors). Jim current efforts include leadership coaching, application of lean in R&D and application of lean to software development. He currently engages with companies interested in company-wide lean transformation. Jim is a partner in Lean Transformations Group, LLC.
Lean People Development is part of Lean Leadership Week that starts with the 2-day Lean People Development Summit and ends with the 2-day Lean Accounting & Management Summit. Between the 2 events is a unique offering of workshops applicable to both sets of attendees. Join executives and their teams from around the globe and explore best practices as it relates to developing people and managing the business of the lean enterprise. Lean Leadership Week takes place September 11-15, 2017 in the charming Southern city of Savannah, GA!
About: Lean Frontiers hosts leading-edge, intensely-focused learning events for the lean community. These events take the form of Large Summits, hands-on workshops, and online learning opportunities. A unique mix of thought leaders and practitioners present, and facilitate in a variety of learning formats at each event. Everything they do is focused on involving everyone in lean thinking and giving them the skills to sustain it.  Founded in 2004 by Jim Huntzinger and with business partner Dwayne Butcher, Lean Frontiers has grown considerably offering lean events in the United States, Europe and Asia Pacific. For more information on Lean Frontiers, visit www.leanfrontiers.com.