Drew was my guest on the Business901 Podcast. Our talked centered around how Drew uses the Lean tool of Value Stream Mapping. I think you may be surprised by a few of his answers.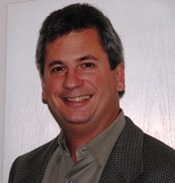 Drew is currently Managing Director for Change Management Associates. CMA provides Lean Enterprise Consulting and Organizational Development services to industrial and service organizations representing a wide variety of industries including: Healthcare, Transportation, Distribution, Education, Financial Services and Manufacturing. Drew first became involved in the development and delivery of innovative Business Improvement programs while working for General Electric in the 1980s. In 1990, Drew left GE to form CMA. Since then, he has utilized his diverse experience to help develop creative solutions for the companies with whom CMA works, in order to improve their business performance.
In 2004, Drew co-authored a book titled, "The Complete Lean Enterprise: Value Stream Mapping for Administrative and Office Processes
". The book won a 2005 Shingo Prize for Manufacturing Excellence in Manufacturing Research. In 2008 he published a book titled, "Value Stream Mapping for Lean Development: A How-To Guide for Streamlining Time to Market
". This book demonstrates the application of Lean Thinking to the third primary value stream, "problem solving".
Related Posts:
Using FIFO in the Value Stream Mapping process for Marketing
Using Value Stream Mapping Software
Following the Customer's Need in your Value Stream Map