Razi Imam founder of 113 Industries was on the Business901podcast Empower yourself before the Team. We discussed a powerful motivational philosophy highlighted in Razi's new book Driven: A How-to Strategy for Unlocking Your Greatest Potential
.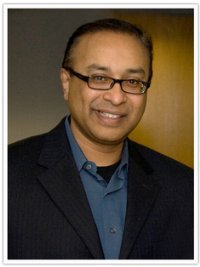 Before the podcast we had discussed his new company,  113 Industries, an industry-driven business incubator focusing on helping breakthrough discoveries become viable commercial products. a complete description is in this brochure High-Speed Open Innovation Brochure. In this podcast, we discussed this startup which I found to be a great tutorial for articulating the customer's problem that he is solving.
Download Podcast: Click and choose options: Open Innovation or go to the Business901 iTunes Store
Razi is not a stranger to startups. He is the founder of a fast growing software company called Landslide Technologies that is receiving rave reviews from customers, analysts and press. This company has been named 'visionary' three years in row by the lead leading analyst firm – The Gartner Group.
Related Information:
Power of Check = The Pivot in PDCA
Steve Blank on the Lean Startup at Ann Arbor
The Strategy of the Fighter Pilot Revisited
Dealing with uncertainty in the Lean Startup