An original idea may be your starting point and Your First Prototype is with Pen and Paper. If or when your idea receives support from others, you will be at a point to take more serious design steps. Most successful product launches start with a clear vision of what they want to accomplish. This is not saying that you will not change or even "Pivot" later on but without that clear vision initially it is very difficult to generate a lot of steam that is required to drive to a successful conclusion.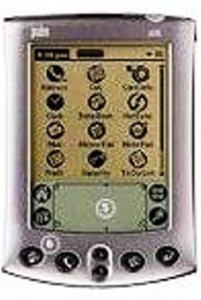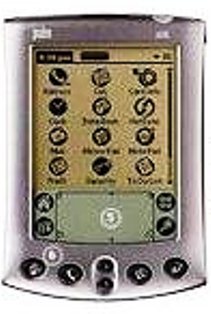 In the book Innovation Acceleration: Transforming Organizational Thinking, the authors use the term "project pillars" as a way of clarifying your vision. Their example was the "project pillars" for the Palm Pilot.
Fits in pocket.
Synchronizes seamlessly with PC
Fast and easy to use
Costs no more than $299
The authors go on to say:
The company was able to build the world's first successful personal digital assistant. Meeting those constraints required a lot of trial and error, but it provided targets to focus the team's creative energies. Once you have nailed the general design concept, this approach leads to more innovative outcomes rather than meandering aimlessly from one idea to another. This is a tricky position because you have to balance direct with an open mind.
They outline a design thinking process in the book that I believe can be utilized in designing your prototype. I paraphrase their material and combined with my own into a format for prototypes:
Keep good records – Archive everything. I use to use a box in my room for different design projects. I would tear out magazine articles, copies of book pages, pictures, sketches. I have since narrowed that down and store most of my files electronically that also includes audio and video recordings, links to other material and so forth.
Constantly generate and refine ideas based on customer's perspective – This is not problem solving. It is one of the reasons that I discuss the Marketing Gateway of EDCA > PDCA>SDCA. It is also why getting a prototype out in front of customer early – even in the pen and paper stage is so important. What we think are great ideas, may not be so great. If you are going to be radical as Clayton Christensen says, "Consider your customers' deepest values and interest rather than their purchasing behavior".
Visualization, Mock-ups, Models – This is the most effective way of advancing an idea into reality. This is the heart of your prototype. Remember that verbal communication is often misunderstood. A better way to communicate your idea is to express it in some type of visual form. It can be done through sketches, mechanical drawings, or 3-D computer programs. As the old saying goes, a picture is worth a thousand words. If a picture is worth a thousand words, an actual physical representation is worth a million words. If you want to get great feedback on your idea, build a prototype. Nothing gets your idea across better than something people can view from different angles and provide questions and feedback. One of the reasons managers struggle with this guideline is that they fear a lot of craftsmanship and expertise is required to build a prototype, but this is not necessarily true. Prototypes can be inexpensive and basic.
When you see a prototype being used, or played with you'll know you're on the right path. One of my favorite stories and coincidentally again about the Palm Pilot was that the inventor went into a "Shark Tank" (not the TV show or a literal definition) and was completely ill-prepared. Looking around for something to engage his audience, he tossed a wallet in the middle of the table and said it would look something like this. Moments later, he saw them starting to look at the wallet and knew the deal was done when they started passing the wallet around the table.
Consciously Select Solution Paths – You will face issues as you proceed. This is the point where discipline is important. People may give up because the problems seem too overwhelming to solve. In Mark Graban's Book Review: One Small Step Can Change Your Life: The Kaizen Way on his blog, he states:
Maurer also has tips and lessons about rewiring one's brain for kaizen and changes, including leading yourself and others by asking small questions, such as "What's the smallest step I can take to be more efficient?", learning to practice this habit in a kaizen style by starting small…

Mauer also makes a great case for how we start, with kaizen, by learning how to see and address little problems. Then, we are able to see and fix larger problems.
This is why prototyping early is so important. It allows for minor changes in the process and the ability to undo changes that later may prove to be ineffective. If you can overcome these challenges, it will give you a competitive advantage over other companies, because you will have gained particular knowledge and a distinct product for the market.
Your solution path is very much like an airplane ride. You are continuously off course, constantly adjusting and finally arriving at your destination.
Get Feedback and Involvement from a variety of People – Search for feedback from a diverse group of potential customers, suppliers, fellow managers, employees, and content experts. You may get a lot of suggestions, but only a few might be useful (that's okay; it is a journey). You never know when someone will give you an unexpected insight that would have been overlooked had you not searched out a lot of the opinion of others. The key point is to build something you can receive feedback on and return to rebuild as soon as possible. Moreover, with available technologies today, it's getting easier to make prototypes. But don't stop there. What about an interactive play? What would a sales presentation look like as a prototype? You could invite customers and maybe even local actors and directors of local theaters. This is play time, use it and get the most out of it from as many people as possible.
Prototyping is meant to be an iterative process. But this is a new practice for most people and organizations. Most people within organizations are implementing orders and maintaining the way a company operates. So how do create this type of thinking and bring it into reality in everyday work? More importantly, how do you learn to experiment?
P.S. Want to get an idea across, or a problem solved in an internal setting. Remember the old game of telephone. – give them a prototype and see what develops.
Related Information:
Prototypes provide a Pathway for Connecting with Customers
Your First Prototype is with Pen and Paper
Why Prototype? Customer Interactivity is the Most Meaningful Part of Design