I have come to believe that in many successful companies there is not a lot of low-hanging fruit left. They simply cannot make efficiency changes that will create significant differences in the market place. Does that mean you should stop? Not at all, that's part of the dilemma. Your competitors are improving so that means the bar is continuously being raised.
The next area of we look at for growth is innovation. Apple has proven that to be the savior. But the fact is new products and features overwhelm most of us that now we seldom see significant advantage in changing. New innovation is seldom a game changer. How many of us, except for a select few see their innovation result in dramatic market place changes (hopefully for the better). And when we do hit a home run, how long does the marketplace take to catch up. Our products are quickly commoditized and as a result our advantages are short-lived.
So how can you develop an advantage? First, you must understand your value proposition and how your customer values it. Secondly, you must have the ability to share and create knowledge with your customer at a quicker rate than your competitor.
Many will hate the simplicity by how that sounds but that is it. Reinstating it slightly, driven by clear understanding of the values that your organization provides and being open to redefining that value (customer needs change) through pursuing and listening to your most important customers is what is needed. That ability to interact with your customers in this way allows us to outperform our competition hands down.
This is not something you can do by becoming customer –focused. You must become customer-centric. From the book Designing Your Organization: Using the STAR Model to Solve 5 Critical Design Challenges, the authors discuss the differences:
Customer-focused strategies and initiatives usually apply to how products are developed and how customer interactions—sales and service—take place. Companies that are customer focused use extensive market research and may even involve customers in the design of their products and services. They create products that customers want rather than trying to build demand for the products they are able to produce. They invest in the training and systems that allow frontline employees to provide smooth and consistent service in transactions.

Customer-focused programs, processes, and systems improve an organization, but they do not transform it.

Customer-centric strategies do transform an organization. Put simply, a customer-centric organization brings together and integrates products, services, and experiences from within and beyond the firm to provide solutions to the complex and multifaceted needs of its customers.
You must become a customer-centric organization. In the before mentioned book, the authors use the example of the IRS. Originally it was structured based on geographically but in the late 1900s, it was reorganized into four customer segments containing groups of taxpayers with similar characteristics.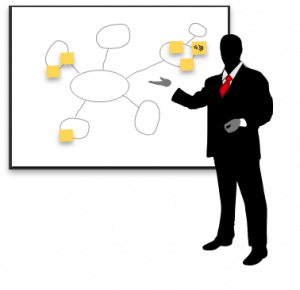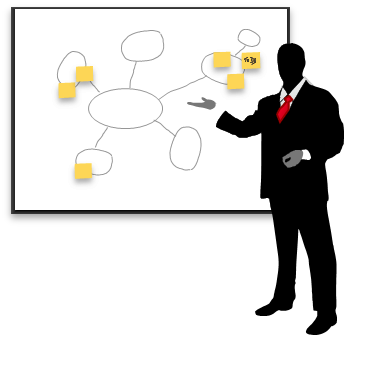 They go on to list the Customer-centric advantages:
Customize for customers
Build in-depth relationships and customer loyalty
Create more value-added product and service bundles and solutions
Avoid commoditized products and competition on price alone
There are disadvantages that take place and they listed:
Divergence among customer/market segments in focus and standards
Duplication of resources and functions
Challenge of measuring customer profitability and identifying appropriate segments
I find the area of organizational structure fascinating and an area that needs to come to the forefront as the shift to stronger customer interaction takes place. Another facet that is discussed in the book is for this transformation to take place; re-organization must occur. The structure of the organization is no different than any other process within your organization. It must be structured to facilitate the objectives it is trying to achieve.
I think organizational structure deserves serious consideration before contemplating process improvements especially in the sales and marketing arena. The organizational structure is adaptable to the level of integration needed based on the degree of complexity and the number of product and services offered to a customer segment. It is not an undertaking that should be done or is needed by all. However, it is worth further study if your improvement efforts are stalled. It may be that organizational change/structure is needed.
Note: The organizational construction discussed is based on five components of the Five Star Model developed by Jay Galbraith and explained in Designing Matrix Organizations that Actually Work: How IBM, Procter & Gamble and Others Design for Success (Jossey-Bass Business & Management).
Related Information:
Is you organization product or customer centric?
Is your organization a learning organization?
Job-Centric Innovation is Rethinking Customer Needs
The Service-dominant Logic of Marketing: Dialog, Debate, And Directions
If all of us need to be marketers, what's the framework?